An Overview of Nutrafol: Your Solution for Hair Loss
Are you searching for an effective hair loss treatment in Houston? Your search ends at ZO Skin Centre with Nutrafol, an innovative solution to combat thinning hair. With 100% drug-free, natural ingredients, Nutrafol's patented approach multi-targets the root causes of thinning hair,  like hormones, stress, lifestyle, metabolism, nutrition, and aging.
Why Nutrafol?
Nutrafol is the #1 dermatologist-recommended hair growth supplement brand, and for good reasons. It's a treatment backed by multiple clinical studies demonstrating its efficacy in improving hair health. Our patients appreciate that Nutrafol is built on a science-backed approach to whole-body wellness and hair health.
Tailored to Your Needs
What sets Nutrafol apart is its versatility. The products are clinically tested and physician-formulated to support different bio-specific needs during various life stages and lifestyles. It's a hair rejuvenation treatment in Houston that evolves with you.
Pairing Nutrafol with Other Treatments
Nutrafol pairs perfectly with our other hair services, such as Hydrafacial Keravive and PRP treatments for scalp health and hair loss. With this combination, you're investing in a comprehensive approach to hair wellness.
Where to Buy Nutrafol Vitamins
Ready to start your journey to improved hair health? You can purchase Nutrafol vitamins directly at our ZO Skin Centre Houston location or online. As a trusted provider of hair loss treatments in Houston, we ensure you receive genuine and effective products.
Prioritizing Your Hair Health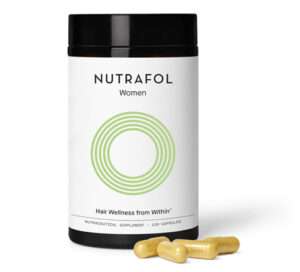 Invest in your hair's future with Nutrafol at ZO Skin Centre, Houston's go-to destination for hair loss treatment. Start experiencing the transformative effects of improved hair health today!